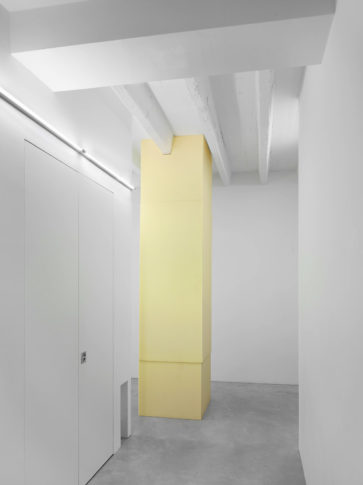 Ceramic Block with Ceramic Snake-like Tentacles embedded in Foam
Foam block containing ceramic sculpture
(ceramic sculpture is visible only during installation). 2011.
330 x 80 x 80 cm
The work is wedged at an angle between ceiling and floor in a corridor at the en-
trance to the space. A by-product of this is that it disrupts the unconscious flow of movement.
Installation view of exhibition
All My Mistakes I Made For You
Gallery Opdahl, Berlin, March/April 2011