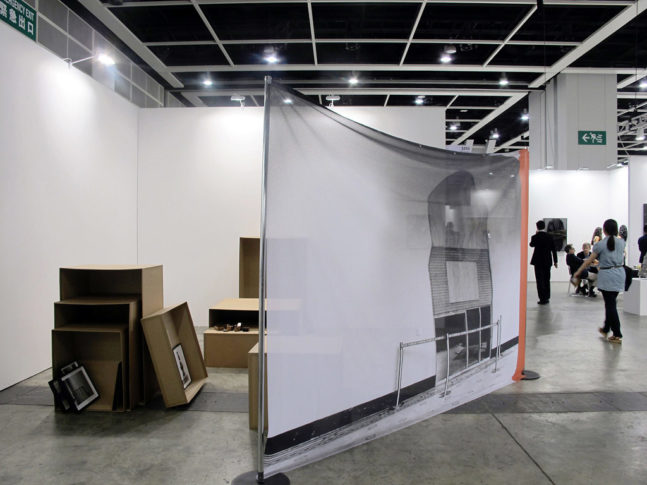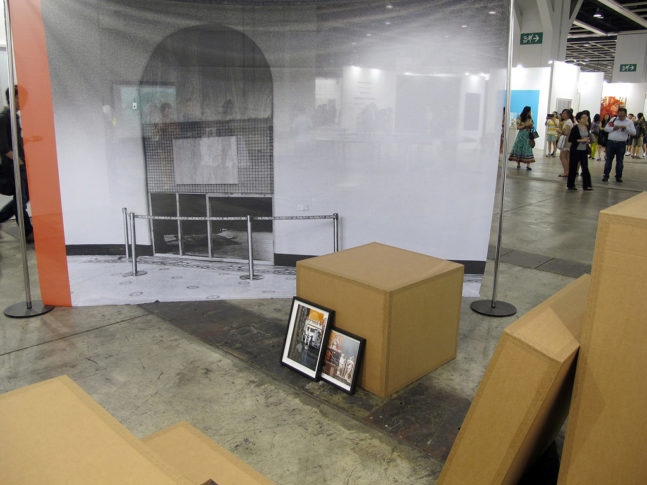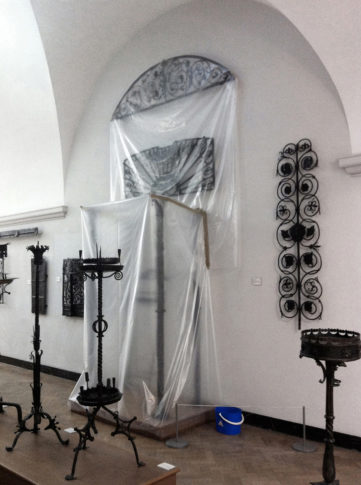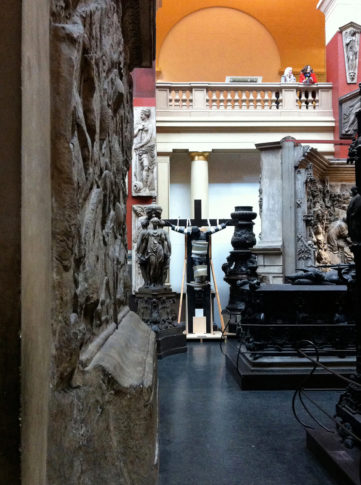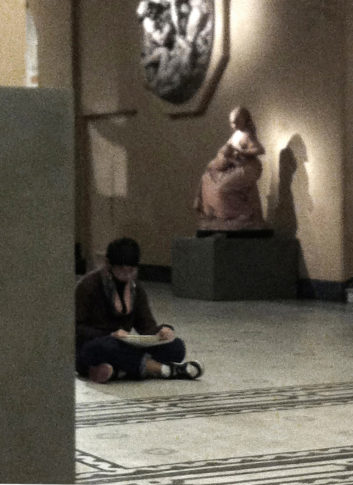 Plinth Drawings II
2014. Cardboard, gum strip tape, hand-welded bronze model
Installation dimensions variable
Plinth Drawings II presents 1:1 cardboard versions of nine plinths created for Auguste Rodin's group of sculptures at the V&A, London. Stacked inside, against or near one another they resemble cardboard storage boxes or modular display units as much as they do plinths. Positioned on top of one of the plinths is a set of miniature hand welded bronze 1:15 versions of the nine plinths. And standing inside or leaning against more than one of the plinths are 12 framed images (7 photographs and 5 drawings).
These are related to the display context of the V&A in which the original plinths were found and act as a kind of temporary system within the work. The framed photographs and drawings – which can be handled by the viewer – are understood as object-like, mobile and temporary arrangements and will change with each installation of the work according to the context and space it occupies.