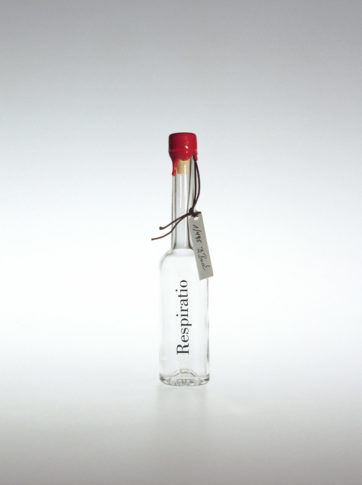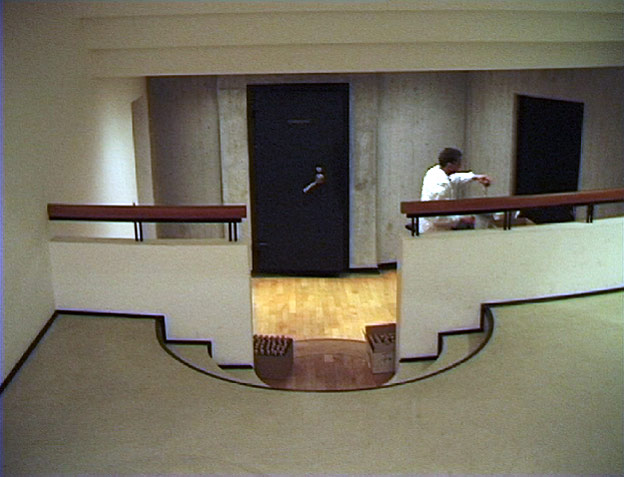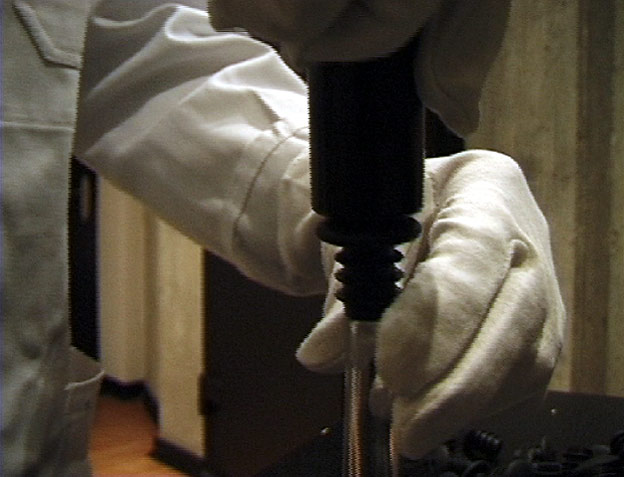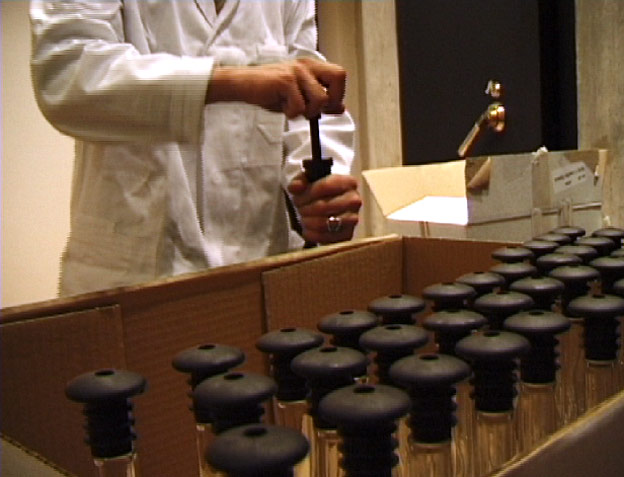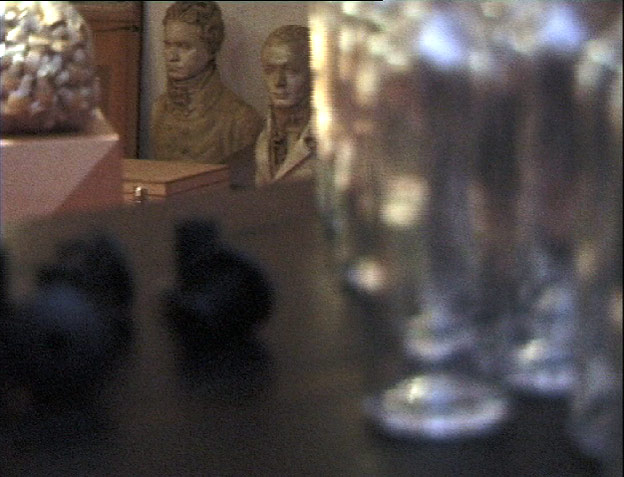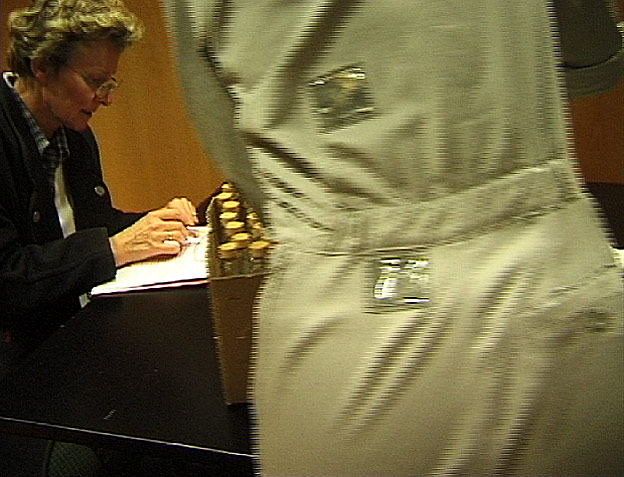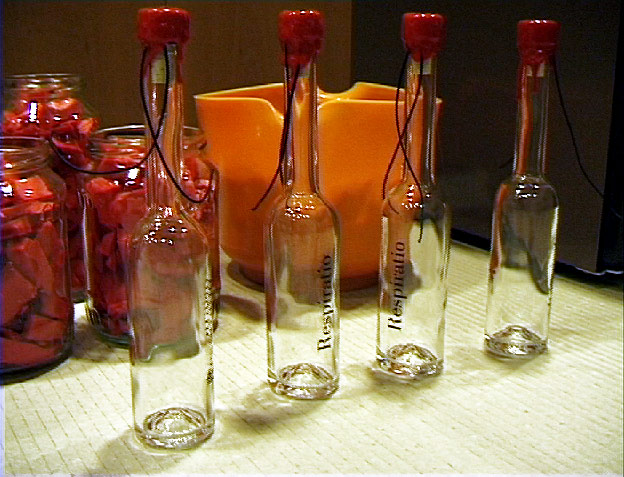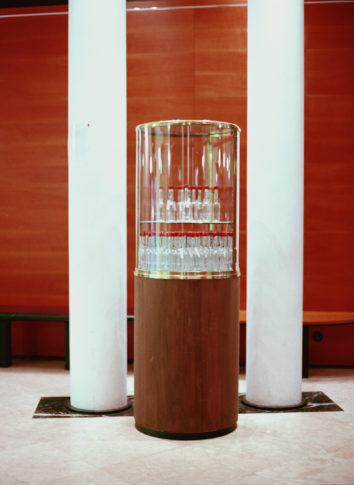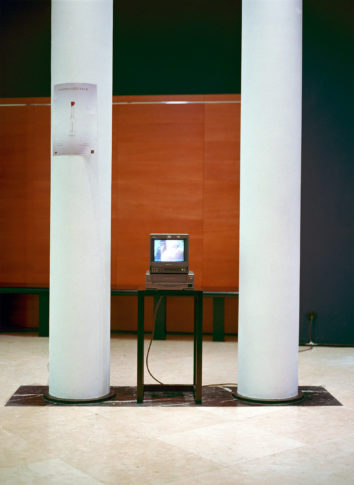 DEVOTIONALIEN VAN B.
1999
Kammermusiksaal des Beethoven-Hauses Bonn
Aktion zum 10. Jährige Jubiläum des Kammermusiksaals des Beethoven-Hauses Bonn
URNr. 249 / 1999
Protocol
I, the signing judge, off duty, at the district court, Heike Striegan from Bonn, officially ordered representative of the notary Antje Daniels Wiesmann in Bonn, on request of
Ms. Bettina Buck, student of the academy of media art in Cologne, went on april 12th 1999, at 16.00 hours into Beethoven's birthplace, which is situated in Bonngasse 24-26 in Bonn and into the safe deposit space present underneath the chamber music hall H.J.Abs which is located in the Beethoven house, in which the collection of the beethoven handwriting is kept.
This space is specifically air-conditioned, has a particular temperature and air humidity and may be entered by 4 persons maximum at a time. It is not accessible for the public except for the director of the collection and the closest coworkers. Some chamber musicians have been able to inspire themselves, from oscillations, which are felt radiating from the safe deposit space. In the safe deposit space I found:
1. the director of the collection, Dr. Michael Ladenburger,
2. Ms. Bettina Buck, aforementioned,
temporarily filmed by Ms. Anja Theismann.
495 small locked glass bottles with the label " Respiratio ", which had been vacuum-sealed with a pump in the vestibule, were transported successively and locked into the safe deposit space. Starting from16.10 o'clock in my presence the lids were removed, the vacuum in the bottles filled clearly audibly with the air of the space of the handwriting collection. Each of the bottles thereupon were locked with a small wood cork stopper. Between glass and wood stopper a string was looped around the cork and knotted once. Outside of the safe deposit space Ms. Buck then dipped the firmly corked bottlenecks into liquidized sealing wax. The bottles contain specific safe deposit room air and cannot be opened, without damaging the seal. To the cord Ms. Buck attached a punched tag of fixed paper of the colour "perle" with the label " Devotionalien van B." on the front and with the bottle number and the signature by Ms. Buck on the back. The work has been supported by Ms. Anja Theismann and Mr. Martin Gaissert. The number of protocol copies will be numbered later by Mrs. Buck in handwriting identical to the edition number of the bottles.
Bonn, 12th of april 1999 signed by H. Striegan, notary represantative
The agreement of the present copy with the available original is hereby authenticated.